In Memory
Danny Whalen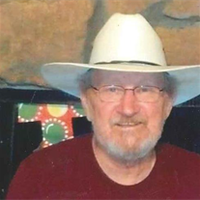 Danny Lee Whalen, 71, of 488 Southside Drive, Blakely, Ga, passed away at his residence Wednesday morning Jan. 4, 2017. Visitation will be on Friday, January 6, 2017 from 6-8 p.m. at Manry Jordan Hodges Funeral Home. His funeral will be held Saturday, January 7, 2017 at 11. a.m. in the Chapel of Manry Jordan Hodges Funeral Home with Rev. Scott Dobson officiating. Burial will follow in the Blakely Cemetery and pallbearers will be Stan Smith, Payton Smith, Patrick Smith, Eddie Riley, Will Caudill and Randy Lashley.

Danny was born in Paris, Kentucky on September 18, 1945, attended New Hope Baptist church and was a retired Electrical Engineer / Installer for Aircraft Traffic Control Towers. He was a US Army veteran of the Viet Nam war.
He was preceded in death by a daughter Betsy Lyn Whalen. His survivors include his wife, Gail Johnson Whalen of Blakely, Ga., 2 daughters, Casie DeMarsh Lashley and Allie DeMarsh, both of Blakely, Ga. He also has 2 sons: Danny Lee Whalen, Jr. and Tracy Whalen, both of Paris, Kentucky. He has 5 grandchildren: Riley and DeLaina Lashley, Alex Smith, Ella Lee McCord, all of Blakely and Caden Shearer of Paris, KY.